Hello.
My name is Karl, and I'm a cookaholic.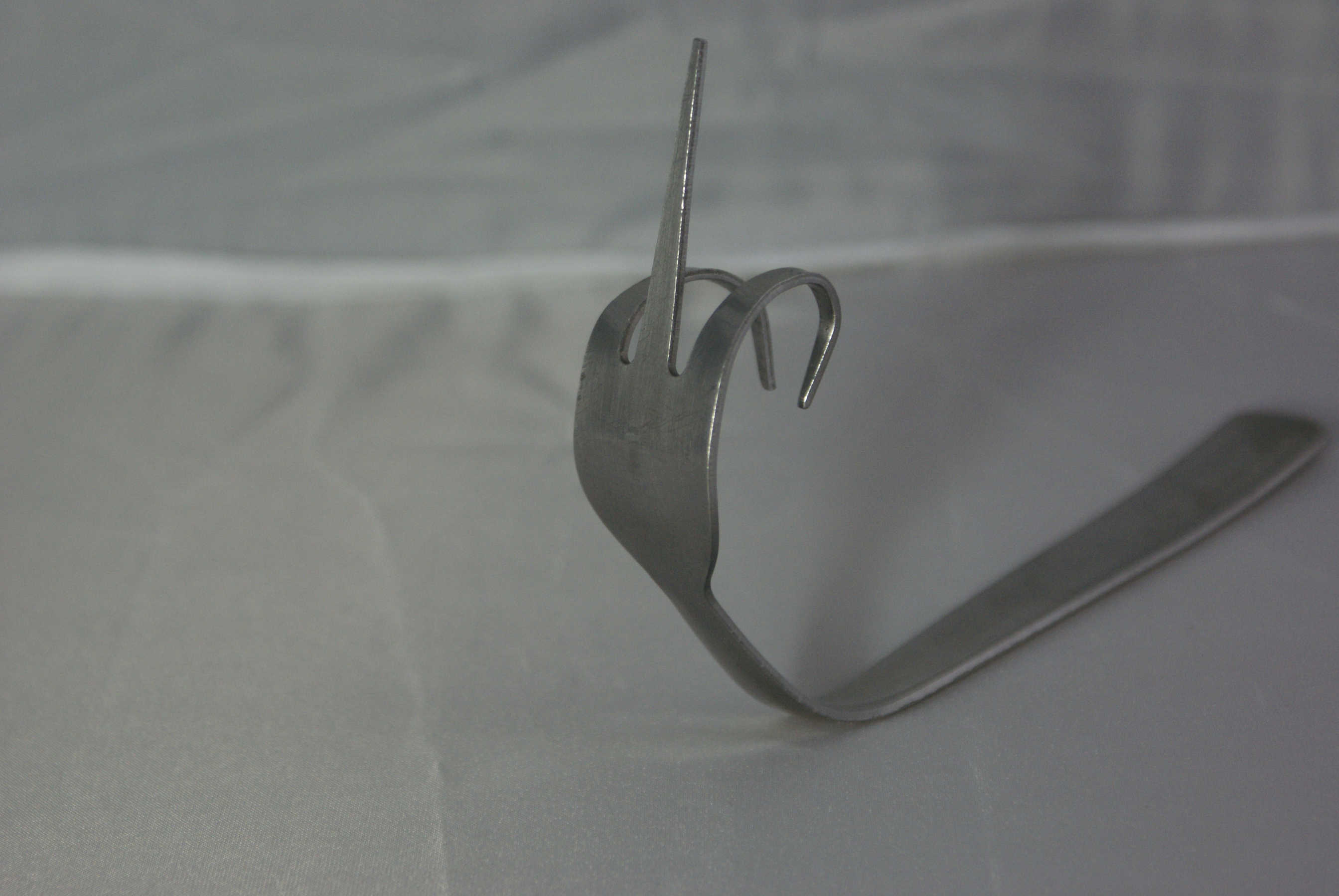 Or at least, I cook a lot - is that the same thing?
I also have a
rather exciting reputation
as a prostitute-dismembering cannibal who drugs women and steals their toilets!
I'm completely professionally untrained, but I seem to have had an interest in cooking for as long as I can remember, and it wasn't until I came to write up all my recipe notes onto this website that I realised just how much cooking I'd actually got through in my life.
If you want to drop me a line, send me sensitive recipes or something, you better use my public key.
Now that we know the NSA is watching everything we do and reading anything we write to pass along to GCHQ so they can both pretend that they aren't spying on their own citizens, there's no reason to make it too easy for them eh?
Worry not if I write about you - all names are subtly changed to protect the innocent.

-----BEGIN PGP PUBLIC KEY BLOCK-----
mQGiBFJgW5ERBADUlm+USDqpizd7fVYT/3qgSzR0u+Nk9w3rb6vAeWECv+tBbSlB
/QuS0gYTovQBsXPoimSJu+3PlEBfdcY25h+yTHjjIRuh8cLuH9v372V+NAAxF39J
EWiX5tGtsznjy1TcjrH+cg5ZBbCvDe5Z3CMz0ERj0aEyHSTFoi52Zuk4dwCg/46A
hSNFh/KEzPE5N3fZiVjHfd8D/3bJdn905bneOpH+P1ivf1+cfpzoeIsi/6Il4Am7
M5eOyp+f0rAe2eZ2cs/rj7iVX6V91eFU9doYrgTb66wV0MVKZgF8hspnAC/AedAw
+YaFVvVkQJCzaclbeRD+N7M+v779Ev5W5RtNNyW1b1TTWDZ1ayIFz0aj2VfF4Sgm
jZ8HA/9/VEkJ0l8r2hhji6gQGbmVYyP/7bGqdFO5jdFpr3U8jBP/HV2lT8iu8QUk
qVkBck3YxhEMaslnBAkACHGDNV0udsSKpCY/q9rJNIoUVoc9BWt1LKBuuloo9Tce
axi7v4gr+V9fHbCRpQ5dkqNk1jr74tyHOzzCiZ/FRhSAmtQ7TbQrS2FybCBTb3Vy
dmlsbGUgPGthcmxAY29va2luZ3dpdGhrYXJsLmNvLnVrPokAXQQQEQIAHQUCUmBb
kQcLCQgHAwIKAhkBBRsDAAAABR4BAAAAAAoJEBiCGO3NHm5E/rIAoMAQIVOZGzg3
plZBUTrhtOgUD6HaAKDJh5T0khUV8uy+TUGF4cFyrEtZwrkCDQRSYFuREAgA9kJX
twh/CBdyorrWqULzBej5UxE5T7bxbrlLOCDaAadWoxTpj0BV89AHxstDqZSt90xk
hkn4DIO9ZekX1KHTUPj1WV/cdlJPPT2N286Z4VeSWc39uK50T8X8dryDxUcwYc58
yWb/Ffm7/ZFexwGq01uejaClcjrUGvC/RgBYK+X0iP1YTknbzSC0neSRBzZrM2w4
DUUdD3yIsxx8Wy2O9vPJI8BD8KVbGI2Ou1WMuF040zT9fBdXQ6MdGGzeMyEstSr/
POGxKUAYEY18hKcKctaGxAMZyAcpesqVDNmWn6vQClCbAkbTCD1mpF1Bn5x8vYlL
IhkmuquiXsNV6TILOwACAggAjl//6lBzHJLx5HBzRSBCindSjVXeSTjEJeiwfSjt
WSMSF+2D4rq4KmsaD7KXGZ2yzqWD6sYCGBMG+/C6+xwQHQ4mmL28PnBfDNfbr8HM
WY7UNA432ndJ0mA4hC3CVcQNxbWTUWkp4JFJ/Orvtodzg+ldzPG2ve2EY+odrSjP
h8vDsxXsA300lqDuIFQRm1M//o7UgcKrwXYutFbQuV6z8+2QfGLQYaBnSW4zUS0x
3mMJGXRnIBuE70YyGYUawEB7Z2QGGWmNSWchdM3bCrcIrwU6IBxo6dp5tORn2YGv
HQ362N5G/nBi4fwdMz+7yhZftO8pXfog8IZdzM6ustaYjYkATAQYEQIADAUCUmBb
kQUbDAAAAAAKCRAYghjtzR5uRBEvAKD3VXFZDznJJHogG199B6vewk9w0QCffSYr
Z8BED5JYNsGsGv2Zd9iGd84=
=+nbt
-----END PGP PUBLIC KEY BLOCK-----
    
Eventually I'm sure I'll have something more interesting to say!
In the meantime here (minus the juicy bits) is:
I was born in Hove, near Brighton anno Domini 1962, the Year the Sea Froze. When I was one year old my Mother and First Father moved with me to Bradford where I lived (almost dying twice) until the age of 16. Mother lived there for the rest of her life.
At 17 I left Bradford Grammar School and went to camp on a glacier in Iceland for a few months with the British Schools Exploring Society falling in love with a student nurse from Leigh-on-Sea and conducting diverse chilly experiments on the ice, before going up to Clare College, Cambridge to study Maths and Physics. I performed increasingly badly, repeating and then failing to complete my final year. I blame the women. And the drugs.
And so, in 1984 I dropped out to hitch-hike around Europe. Where I ended up spending the next five years.
In Italy I slept in a workman's hut next to a massive human poo.
In Germany I was taken in by a hippy commune.
In Paris I slept on the stage of a grand old theatre, in the Bois de Boulogne watching the prostitutes hawk their wares, and deep underground in the Metro clutching my hunting knife watching scenes from that movie "The Warriors".
I listened to Jodie Mitchell's "Refuge of the Road" hitching through fields of Swiss cows, and guzzled bottles of young red wines gifted by the owners of French Chateaux while camping out high in the Pyrenees.
I settled in Amsterdam for a while, tending bar and touting business for a backpackers' hostel.
And I lived in Oslo for a few years, where I manufactured table lamps, taught maths and learned Norwegian.
Then I returned to England, London and spent a few months living on the couch in some long-suffering dear friends' Tottenham sitting room before finally moving out, to their infinite relief, and becoming a big red bus driver for London Transport.
Which lasted for a year, 11 accidents and one fatality until I met a mad Scottish girl who was studying at the Edinburgh College of Art, so I moved to Edinburgh to live with her. We survived about 3 years of hard drinking, a smuggling run to Hungary, and a variety of my strange, often nocturnal, mostly driving jobs.
After which I ran away to travel America. I spent about 6 months staying with a college friend who was studying high energy particle physics at Los Alamos National Laboratory, New Mexico from where we launched an epic journey fishing (but not catching) our way through Texas, then up the U.S. west coast; from Tijuana, Mexico, where I had my jaw broken in a fight, through San Diego where we were rescued from our overturned catamaran by the coastguard, to a Buddhist wedding in San Francisco.
Then I bought a motorbike and rode it north-east across America to the Great Lakes, into Canada, visited with friends and relatives in Toronto crossed back into the U.S. and rode down through Pennsylvania, through the sea of swirly-twirly gumdrops, and into New York City.
Letting my return flight ticket expire I sold my bike and found work renovating a burgeoning hip youth hostel called the Gershwin in lower Manhattan first in exchange for rent, then in exchange for money, then in exchange for
lots
of money. (I almost died there twice too.)
I set up a construction company to manage the renovation work, fell in love with a married girl from Australia who then went back to her British husband, got addicted to crack, got off the crack, got engaged to an actress from New Jersey and established a partnership with an Irish carpenter doing building work on properties all across the city.
Five years later he went back to Ireland, she went back to New Jersey and I went to Yellowstone National Park, because I'd never been and I liked the name.
Whilst rollerblading there I heard about the beauty of Glacier National Park in Montana, drove out for a visit, broke down and ended up spending a year in Polebridge managing the North Fork Youth Hostel - thirty miles down a dirt track (or no track at all in winter) hard up against the mountains and the Canadian border.
A brief but fantastic summer in one of the most picturesque parts of the U.S. swimming, shooting, pony-trekking, canoeing down the Flathead River, learning to eskimo-roll, camping out by the eponymous year-round ice sheets.
Followed by a long hard-scrabble winter in one of the most isolated parts of the U.S. neck-deep in snow frozen down to the temperature at which Celsius and Fahrenheit meet and cottonwood trees explode: chopping wood, skiing, chopping wood, snowmobiling, chopping more wood, securing the hostel against a rogue bear, chopping even more wood, burning down the generator shed, chopping ever more wood, unfreezing the water pipes, chopping down trees for wood, feeding the damn horses.
I spent the most fantastic Christmas with the dozen local families all bundled together in the log-built community hall, hosted an international dog sled race, played guitar at the local Mercantile store and often found myself driving the thirty miles into town behind the fortnighly snow plough for emergency supplies of drink.
There was never enough drink. Or chopped wood.
Despite my best efforts I never got my car to run properly again, probably setting it on fire while trying to defrost it with a blowtorch mid-winter didn't help, so I begged a ride back east to New York with my lovely holiday lady from Maryland and got a plane out of JFK. I finally returned to the family home in Bradford in 1998 and made a dull living driving vans and buses for a Temp agency, getting my HGV licences and then driving long distances for Viamaster haulage company.
Bored with that I applied to study computer science at Edinburgh University in 2000 and was unexpectedly accepted, and so moved back to Edinburgh and back into academia. I learned to sail in 2002, went on a student exchange year to the University of California, Irvine in 2003 (where I almost died), and graduated with my First Class BSc from Edinburgh University in 2004.
I then worked as a Software Developer at Darxtar Technologies in Edinburgh for 5 years, met a nice lady and her two delightful children, worked as the Software Development Team Leader at PlebBox in Edinburgh for 5 years, and fell out with a manipulative lying harridan and her two delightful children. Meanwhile I raced in dinghies, raced on yachts (where I almost died), and finally in 2016 I bought a yacht of my own and "raced" away.
I ended up sailing my way around the whole of the UK over the next three years (without almost dying once!), at the remarkably leisurely pace of 10 nautical miles per day, or one country per year - England, Ireland, then Scotland. Not counting Wales, which somehow one never does. I returned to Edinburgh in 2019, discovered that they don't like people living aboard their boats there, and continued sailing on to Newcastle where they don't mind.
And here I've just been offered a job as Senior Software Developer at Lucifer's Own Services in Gateshead.
Good times.