Le Pounti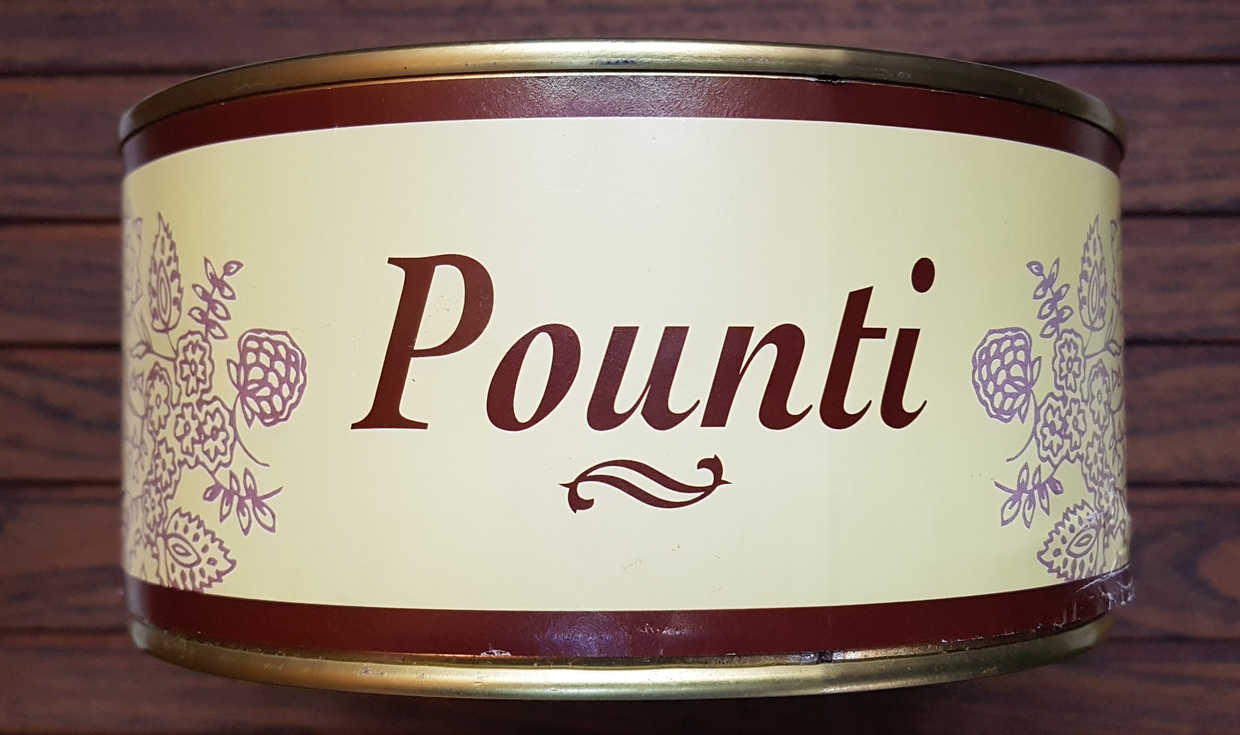 My good friend Flora gifted me a collection of mystery tins on her return from France, to keep me alive during my sea voyaging. It turned out that one of the tins contained a whole pounti.
Described as a cross between a meatloaf and vegetable soufflé, Le Pounti is a dish traditional to the mountains of Auvergne. Which doesn't explain its inclusion of the distinctly Gascony Agen prunes.
It probably began life as a handy way to use up the week's leftovers before achieving the status of famed local delicacy.
Chard, Swiss or otherwise, is a kind of beet whose root we eschew in favour of its leaves, and greatly enjoyed in France, where it is called
bette
. Once separated from their stalks the leaves, like spinach, require very little cooking, and can be eaten merely blanched and buttered.
Or folded into Le Pounti...
Le Pounti
Pork, Spinach and Prunes in Batter
main meat
A traditional Auvergne recipe from
Goose Fat and Garlic
by jeanne Strang.
The meat would have been what came to hand, but typically a mixture of lean and fat cold minced pork, or pure pork sausagemeat.
The greens might also have been swiss chard leaves.
Serves 4


125g (4 oz) prunes
125g (4 oz)

jambon de campagne

125g (4 oz) fatty fresh (or salt) belly of pork or streaky bacon
125g (4 oz) chard or spinach
60g (2 oz) onion
1 clove garlic
2 tablespoons chopped parsley
salt, pepper


100g (3½ oz) flour
3 eggs
300ml (½ pt) milk
salt, pepper
Soak the prunes in some
tisane
or hot tea for an hour.
Make the batter by blending the eggs and milk into the flour. Add seasoning and leave to stand for an hour.
Put the meat, greens, onion and garlic through the fine blade of your mincer or chop it all very finely by hand. Add the herbs and seasoning and mix all together. Drain the prunes, stone them and roughly chop the flesh.
Butter an oblong (or even round) tin or pie dish - a small bread tin is ideal. Do not use one too large as the
pounti
has to fill its mould to a height of 5cm (2 in).
pounti
out after cooking.
Now mix together the batter and filling and tip half of it into the tin. Spread the prunes in a layer on top of this, and cover with the rest of the mixture.
Cook in a preheated oven (200°C, 400°F, Gas Mark 6) for 15 minutes, then reduce the heat to 180°C, 350°F, Gas Mark 4 and leave to cook for another 45 minutes. It is cooked when the top starts to colour and it shrinks a little from the sides of the tin. Turn it out and serve in slices.
Pounti
can be eaten hot, cold or reheated - fry the slices in butter.
Le Pounti Simplified
main meat
This one's a slightly easier version of Jeanne Strang's recipe as related by
Vanessa Couchman
which uses meat someone else has already ground up for you.
Serves 6
600 g sausage meat
300 g flour
1.25 litres milk
6 eggs
1 bunch parsley, chopped
1 bunch chives, chopped
2 bunches Swiss chard, chopped after removing the spine (or spinach)
1 large onion, chopped
150 g prunes (or to taste)
Black pepper
In a bowl, mix the meat, onion and greens.
Make a separate batter with the flour, milk and eggs, beating until it achieves the consistency of pancake batter.
Mix the batter with the other ingredients with a spatula to form a uniform consistency.
Grease a terrine dish or gratin dish and pour in the mixture.
Press the prunes into the mixture so that they are evenly distributed.
Bake, covered, in a preheated oven (160°C) for 30 minutes. Increase the temperature to 190°C, remove the lid and bake for a further 15 minutes. It should have a golden crust.