Fishy Friday
Fishy Salad
salad fish
Fillets of Sea Bream, cut into lozenge pieces
Sugar Snap peas, cut in 3-4 diagonal sections
Red pepper, sliced
Spring onion, in thick diagonal slices
Figs, sliced into thin segments (skin on)
Mixed salad leaves

Pot yoghurt
¼ Pot double cream
Dijon mustard
Olive oil
Balsamic vinegar
Juice of 2 mandarin oranges
Salt & pepper

Mix the salad and shake up the dressing.
Grill the Sea Bream pieces skin-side first.
Serve the dressed salad over the leaves, and scatter with the fish.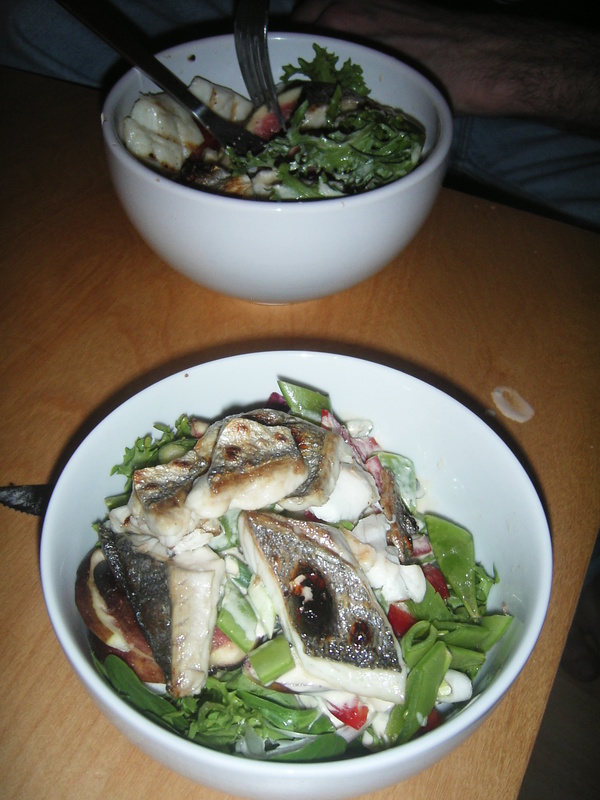 Fishy Razors
starter fish
Clean the Razor Shells, fry the fennel seeds in the hot olive oil, add a large knob of butter and add the Razor Shells.
Once they open, throw in the tomato, allow to soften, add a generous dash of white wine, reduce briefly, serve.