Half a century!
In the words of my good friend H.G.
No one would have believed in the last years of the 20th Century that Karl would survive this long.
Least of all me.
I once had hopes of going out spectacularly, in a blazing car wreck or drowned in my own vomit but then the third time I almost died was particularly disappointing - I got myself caught in a tumbling wave while surfing off Huntingdon Beach and nearly drowned.
How mundane!
Things seemed more promising the last time I tried to count the number of road accidents I've had and had to give up when I reached 50, but then I haven't had a serious crash for a decade now so that exit seems increasingly unlikely.
It's starting to look like the best I can hope for is my fall-back plan of making it through to the end of the world and getting to watch the apocalypse from a remote mountaintop on the reasonable basis that if I can't enjoy living any more no one else should be able to.
But it better hurry up and get here - I'm not getting any younger.
Time to throw another baby seal on the Amazonian forest-fire I reckon.
I celebrated my 50th Birthday by going to work like a drone as normal. Well, it's not like Karl's OMG Birthday Week is a holiday or anything.
My colleague Dave has a good take on that subject - he figures everyone should be entitled to their own personal public holiday on their birthday. Which gets my vote.
My ex-colleague Dave that is. Unfortunately Dave left.
He used to be my boss at work, and a thoroughly decent manager he was too - assiduously protecting us underlings from the endless STUPID running rampant through the higher echelons of company command.
So of course he had to go.
Before he left, though, he recommended
Zizzi's
Seasonal Special
Agro Dolce Pizza
, which I offer for your amusement.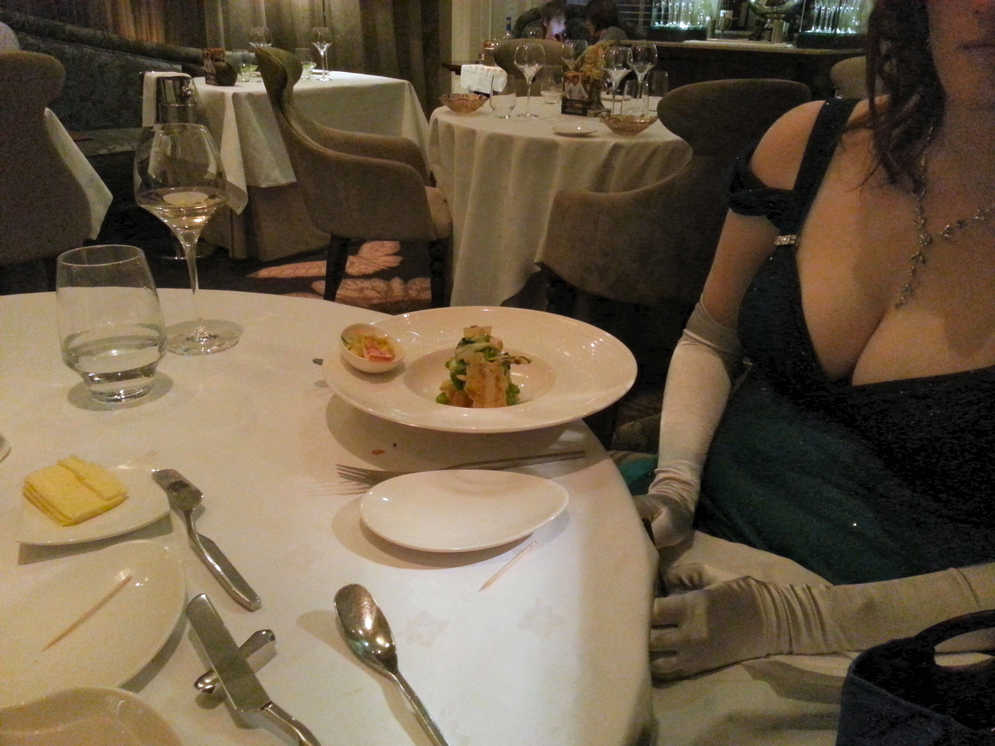 Anyway, where was I? Oh yes, my birthday.
Well, things picked up in the evening when Flora took me to dinner at the
relatively new 21212
. It's been open since 2009, but I've never been there before so I was really looking forward to it - it's one of the (currently) five Michelin starred eateries in Edinburgh.
Gotta catch 'em all :)
The first three courses were really quite good particularly their amusing novelty fruit leathers, it's just a pity we didn't make it to dessert before Flora disgraced herself in their bathroom and we had to leave. Hurriedly.
Some women just can't take their port!
Next!
Zizzi's Agro Dolce Pizza
main veg
As recommended by my (ex) colleague Dave in glowing terms, though how much of that has to do with him being a vegetarian I'll leave you to decide.
Zizzi's own advertising claims
It really shouldn't work, but it does!
I'd be inclined to endorse the first part ;)


mushrooms
thyme
mascarpone
mozzarella
a drizzle of truffle oil


speck ham
pumpkin, cooked, mashed
mascarpone
amaretti biscuit, crumbled
Cook and mash the pumpkin to a thick sauce.
Make your favourite pizza dough, roll out the base and cover half of it with the first set of toppings, then drizzle it with truffle oil.
Top the second half, then crumble up amaretti biscuits and sprinkle over.
Cook