---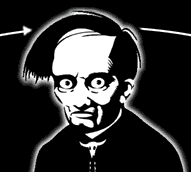 From: Karl <karl@cookingwithkarl.co.uk>
To: Today.Complaints@bbc.co.uk
Date:Fri, Feb 20, 2015 at 10:55 AM
Subject:
Propaganda and Dishonesty on the Today Programme
20th February 2015
The House of Lords
European Union Committee
today published a report titled
The EU and Russia: before and beyond the crisis in Ukraine
largely critical of British and EU anticipation of Russia's behaviour in its satellite states, stating
We also observe that there has been a strong element of

sleep-walking

into the current crisis, with Member States being taken by surprise by events in Ukraine
Well, here's the BBC at its objective finest for you: I've transcribed part of
this morning's Today programme
[from 8:34:45] featuring John Humphreys and James Naughtie in the preamble to their interview with former Chief of the Air Staff Sir Michael Graydon and Sir Andrew Wood, former British Ambassador to Moscow:
Europe has been sleep-walking into a crisis with Russia, we've just been hearing, failing to understand President Putin's expansionist strategy and his vision of the European Union as a rival so says the EU committee of the Lords...
This is a lie.
EVERY use of the word
expansion
in the document in question refers to NATO expansion (10 times!) and the ONLY use of the term
expansionist
in the document is in this quote:
Ms Sabine Lösing MEP said that

we are witnessing an intense power political struggle in which it was the West that initiated the contest with its expansionist policies and where Russia now also increasingly reverts to hard power politics..
In other words the BBC is deliberately and dishonestly mis-representing the report by claiming it talks about
Russian
expansionism, when in fact it is
NATO
expansionist policies that the document blames for Russia's subsequent reaction in the Ukraine and beyond.
An utterly disgraceful example of mendacious pro-EU propaganda by the BBC.
Disgusted of Edinburgh
---

From: Today Complaints <Today.Complaints@bbc.co.uk>
To: Karl <karl@cookingwithkarl.co.uk>
Date: Mon, Mar 9, 2015 at 11:32 AM
Subject:
RE: Propaganda and Dishonesty on the Today Programme
Thanks for writing and apologies for taking so long to come back to you. I apologise for the use of the word expansionist in this instance. The House of Lords Committee does not describe Putin's strategy in this way, as you point out. Thank you for the feedback.
Kind regards
Sarah Nelson
Today