Where Have All The Pumpkins Gone?

Into my spare room - mostly. In preparation for my annual Pumpkin Spectacular, because yup, it's that time of year again!
It's also close enough to my birthday to pretend that it could be my birthday party and demand presents. I got a balloon and everything.
Handily Kurt and Karen were up for a family visit at the same time - the whole gang's together again!
Perhaps that's why my
schedule
is a little sketchier than usual, three pairs of hands meant less meticulous planning was required.
I decided to break with tradition this year and forgo my usual roast chicken in a pumpkin, trying out a chicken casserole in a pumpkin instead. I used
Tom Kerridge's
recipe as my guide
Afterwards you could do worse than visit the fabulous
Botanic Lights
in Edinburgh's
Botanical Gardens
, before turning all your leftovers into a
savoury bread pudding
.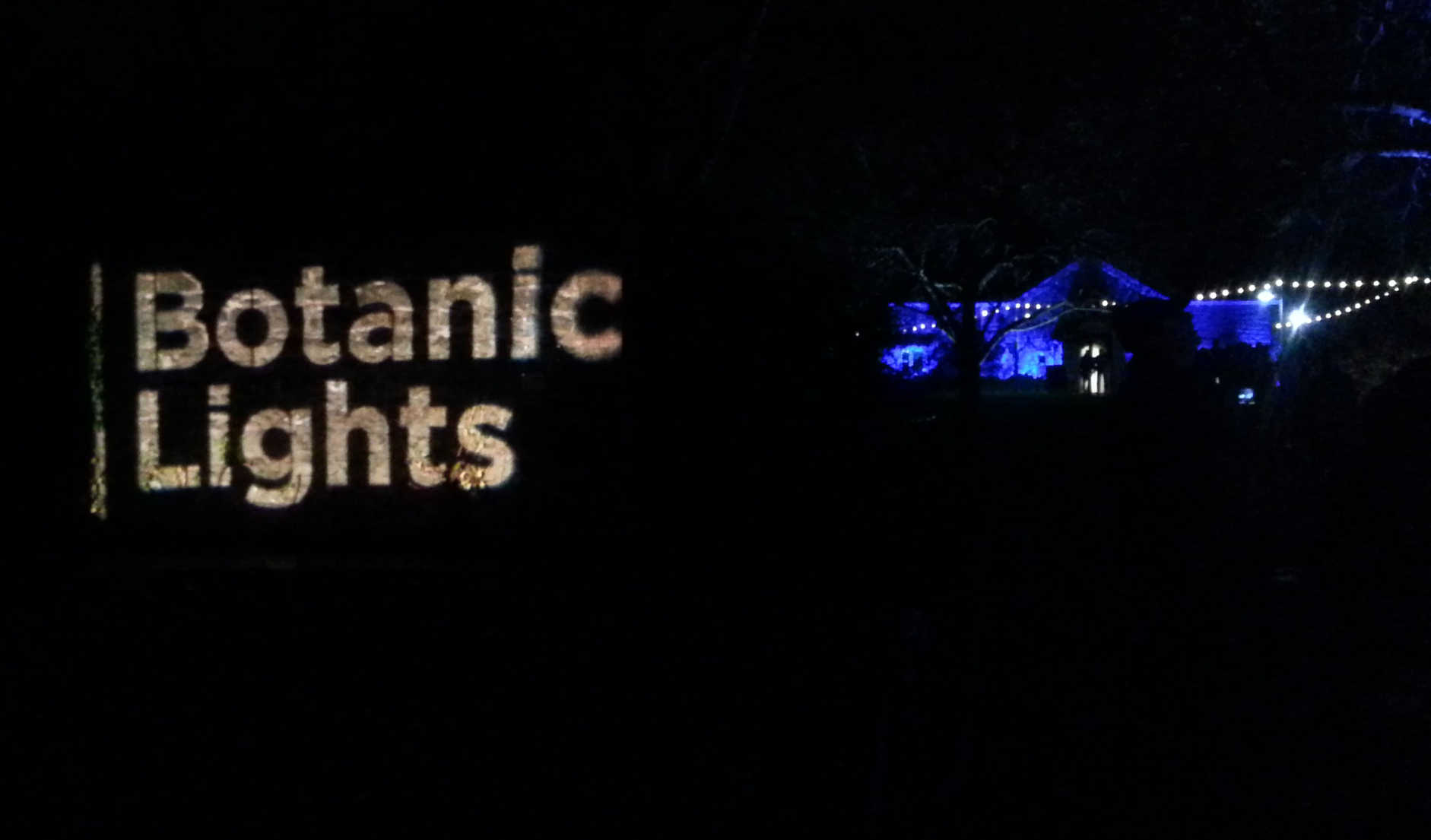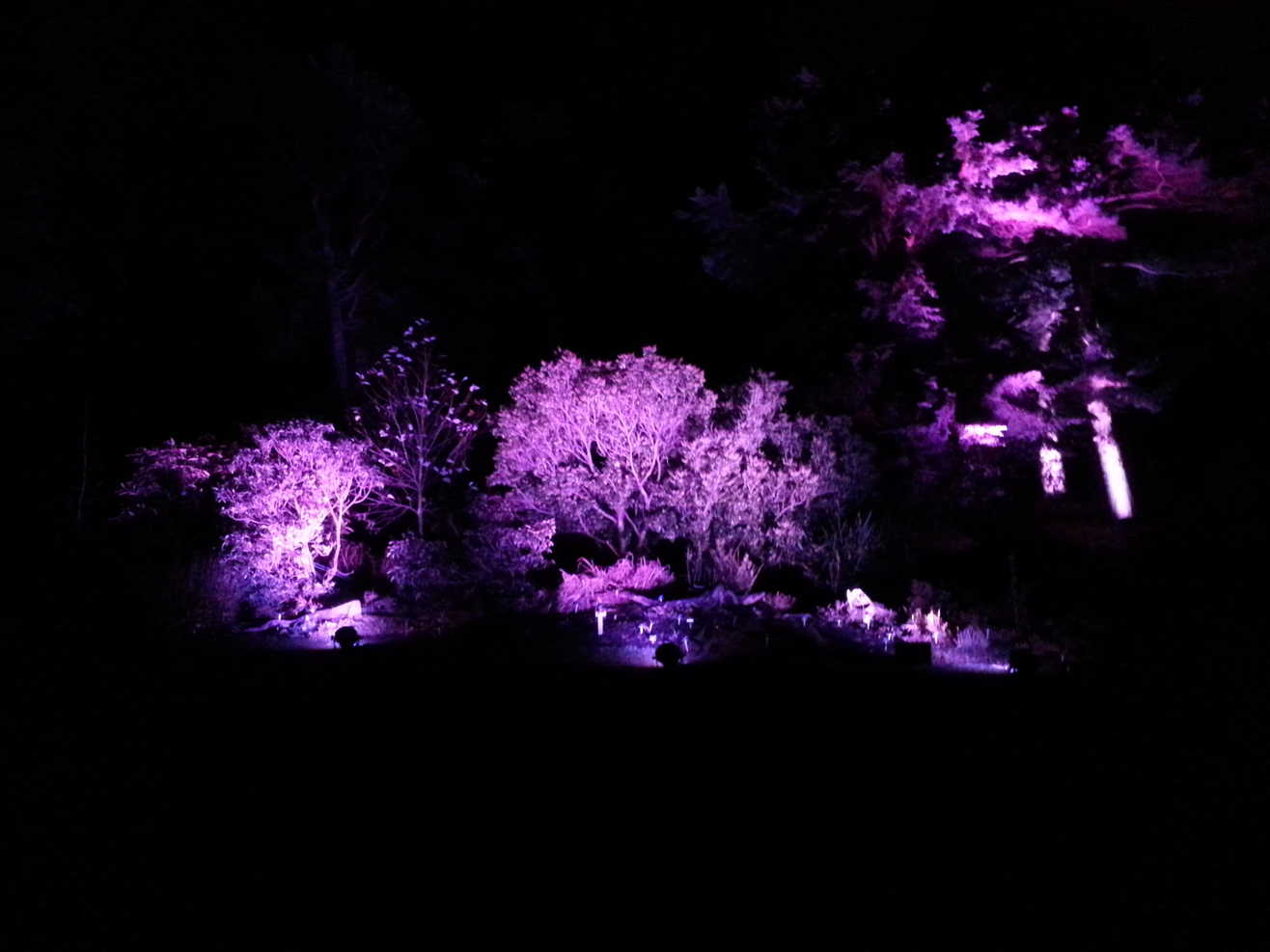 Chicken Casserole in a Pumpkin
main fowl meat
There's a slight problem with my idea of cooking this casserole in a pumpkin - it takes forever. Plus you'll need a huge pumpkin - I've no idea what size casserole the guy uses. It must be one of those you see in westerns hanging from a tripod and full of enough beans to feed a herd of hungry cowboys.

I weighed the filled pumpkin, and then calculated the cooking time at 20 minutes per pound, plus an extra 20 minutes, but it wasn't quite long enough and though the chicken was excellent, the vegetables were a little al dente for my taste. Perhaps it would have helped if there'd been a little more room in the pumpkin, but I was quite determined to get everything I'd gone to the trouble of cutting up and preparing in there, and ended up having to ram in the last few pieces pretty hard.

It probably makes quite a difference not being able to bring the contents to the boil before it goes in the oven. If I try this again I might have to consider boiling in a casserole first, then decanting into the pumpkin. Bit of a faff though!
Serves 4-6
chicken 1 medium, about 1.5kg, giblets removed
1 enormous pumpkin
carrots 2, each cut into 4 pieces
celery sticks 2, tough strings removed with a vegetable peeler, each cut into 4 pieces
white cabbage 1 small, about 350g, quartered
leek 1, trimmed and well washed, cut into 6 pieces
celeriac , peeled and cut into 4 pieces
pickling onions or small shallots 8, peeled and halved
garlic cloves 8, peeled but left whole
salt and freshly ground black pepper
cured garlic sausage 1, about 200g, cut into 1cm dice
smoked lardons 100g
thyme bunch
rosemary 1 bunch
fennel seeds 1 tsp
black peppercorns 1 tsp
star anise 1
chicken stock 700ml
Preheat the oven to 170C/gas mark 3. Season the chicken cavity lightly with salt. Put all of the vegetables and the garlic into a large bowl and season with salt and pepper. Toss to mix.

Scatter a layer of vegetables in the bottom of a large, heavy-based flameproof casserole and place the chicken on top. Pack the remaining vegetables, garlic sausage and lardons around the chicken and tuck the thyme, rosemary, fennel seeds, peppercorns and star anise into the pot too.

Pour in the chicken stock. Put the casserole over a medium-high heat and bring to the boil. Cover with a tight-fitting lid. Place in the oven and cook for 1 hours. Remove from the oven and leave, covered, to rest for 20-30 minutes.
Carefully lift the chicken from the casserole and place it on to a baking tray. Use a cook's blowtorch, if you have one, to colour the skin until it's golden. (This isn't essential but it will add colour to the dish.)

Shred the chicken into large pieces and divide it and the vegetables between warmed deep plates. Ladle over some of the broth and pour the rest into a warmed jug to pass around the table.
Angels on Horseback
oysters in bacon
starter meat fish
Apparently this dish dates back as far as the late 19th Century, though it's popularity seems to have mostly derived from diplomatic soirées in the 1960s
Serve a couple per person
oysters
bacon
Tabasco sauce, lemon juice, hollandaise sauce
Cut the bacon rashers into suitable sizes to wrap the oysters (you may need to cut them in half lengthways as well as crossways).
Wrap the oysters in the bacon, stretching the bacon so it self-amalgamates, and secure with a cocktail stick.
Grill the angels (or fry in a little butter) until the bacon is cooked, turning once.
Sprinkle with a little Tabasco sauce, lemon juice, dress with hollandaise sauce or serve bare , as you like.
Devils on Horseback
prunes wrapped in bacon
starter meat
A classic nibble - you can use the cocktail sticks to pin the devils to a pumpkin lid if you want to serve them like a seventies cheese-and-pineapple hedgehog.
Serve a couple per person
bacon
prunes
brandy
mango chutney
cocktail sticks
Soak the prunes in brandy for an hour or so. Stone them and stuff them with a spoonful of mango (or other fruit) chutney if you like.
Wrap the prunes in the bacon, stretching the bacon so it self-amalgamates, and secure with a cocktail stick.
Grill the devils (or fry in a little butter) until the bacon is cooked, turning once.
Cut the bacon rashers into suitable sizes to wrap the prunes (you may need to cut them in half lengthways as well as crossways).
Fondant Potatoes
staple
There seem to be divided opinions on how best to fondant your potatoes:
Fry potatoes first, then add stock and simmer.
Fry first, add stock, then finish in the oven.
Simmer in fat and stock, allowing to reduce then brown at the end.
Simmer in fat and stock until it's reduced to a syrup, finish in the oven coated with the some of the syrup to glaze.
Now, if you put them in the oven you can't really tell what's happening to them - plus you might as well just make roasted potatoes. Felicity reckons it's a waste of a good crunchy crust pouring stock over the lovely golden potatoes you've just carefully fried up, but I think I can see the point in a restaurant context. It means you can safely leave them simmering for as long as you need.
If you fry them up at the end you really have to watch carefully so they don't burn.
Serves 4
4 waxy potatoes (e.g Charlottes)
thyme
150g clarified butter
chicken stock or water
Peel the potatoes in broad flat strokes to give as many flat surfaces as possible. Cut in half lengthways.

Put the potatoes, flat-side down, in a deep, heavy-based frying pan just large enough to hold them in a single layer and add barely enough stock (or water) to cover them (a few bits sticking out the top are fine). Add the thyme and clarified butter. Season generously.

Bring to the boil, then bubble over a high heat until the water has evaporated, leaving just the butter, and the potatoes are cooked to a golden brown on the bottom. 30-45 minutes.
Very carefully, using a palette knife, turn over the potatoes and cook for a couple of minutes until browned on the other side. Serve immediately.
Simple Greek Salad
salad veg
Serve in a beautifully carved pumpkin for presentational points.
Or just get your sister to chuck it in a pumpkin any-old-how.
Serves 8
200g feta cheese, cubed or crumbled
about a dozen small tomatoes, quartered
½ cucumber, peeled if thick, sliced, quartered
½ red onion, sliced
2 dozen of those brined black olives you brought back from Greece, stoned, halved
couple teaspoons capers, drained
soft lettuce leaves


a few tablespoons red wine vinegar
about twice as much olive oil
salt & pepper
couple sprigs of fresh oregano, leaves only roughly chopped
splash lemon juice
a dash of Ouzo
Halve or quarter the tomatoes.
Peel the cucumber if the skin is thick or ugly, cut into slices and quarter them.
Thinly slice the red onion. Halve or quarter the black olives, discarding the stones.
Pick the oregano leaves and roughly chop them. Whisk up the dressing with the oregano and lemon juice to taste. Season, and add some Ouzo if you like.
Line your serving dish (or pumpkin!) with lettuce leaves, add the salad ingredients, dress, serve.
Savoury Bread Pudding
main meat
Apparently this American dish is known as a strata, especially when the ingredients are layered.
It isn't exactly a delicate gourmet dish, but it seems very flexible and is an excellent way to use up leftovers, even your salad. Probably you could incorporate any kind of meat, vegetables, mushrooms or cheese, and use any kind of bread.
I just used what I had. Which included quite of a lot of bread ;)
Serves 4
1 loaf bread, cubed
olive oil
garlic sausage, pancetta , roughly chopped or minced
onion, thinly sliced
3 garlic cloves, sliced
thyme
½ cauliflower, broken into florets
red pepper, chopped
6 eggs
1½ cups cream
1 cup milk
lambs lettuce
salt & pepper
Parmesan about 2 cups, grated
Pre-heat the oven to 350°F/177°C/Gas Mark 4.
Remove the bread crusts and cut into chunky cubes, mix with a little olive oil and some thyme and bake in the oven until they brown a little. Set aside. Cut cured meat (garlic sausage or pancetta) into chunks, or mince raw meat (pork or sausage) and fry until browned or cooked, respectively. Set aside.
Slice the onions reasonably thinly (or you could chop them slightly chunkier), fry them in oil or butter until soft, adding thinly sliced garlic towards the end. Set aside.
Chop the red pepper and fry in a little oil or butter until softening. Set aside.
Break the cauliflower into florets, and fry over a high heat until they begin to brown nicely, then lower the heat, cover and cook gently until softened.
Beat up the eggs with cream and milk, season lightly and stir in half the grated cheese. Mix all the ingredients, including the lettuce and any extra herbs and fill a baking dish. Cover and refrigerate for a few hours to allow the bread to absorb some liquid. You can keep it at this stage for a day or two - the mixture should be moist but not too sloppy.

Scatter over the remaining cheese . Bake at 350°F/177°C/Gas Mark 4 until puffed, golden brown and just set - 1 to 1½ hours (turn the oven down if it darkens too quickly and is still runny inside).